Powder Eye Trio Set Samples
Regular price
Sale price
$4.20
Unit price
per
Sale
Sold out
Free Shipping on domestic orders over
$50.00
Share
Eye color blends made quick & easy! Sets Include:

Diamonds Trio: Smokey Quartz [matte], Mystic Amethyst [mystic], Diamonds [sparkle]
Cappuccino Trio: Cinnamon [demi-matte], Cappuccino [shimmer], Egyptian Bronze [demi-matte]
Cinnamon Trio: Cinnamon [demi-matte], Parisian Rose [sparkle], Sunglow [base]
Toffee Trio: Toffee [demi-matte], Sandalwood [demi-matte], Sunglow [base]
Autumn Trio: Toffee [demi-matte] , Egyptian Bronze [demi-matte], Vanilla Creme [base]
Taupe Trio: Taupe [matte], Tahiti [matte], Vanilla Creme [base]
Smokey Eye Trio: Smokey Quartz [matte], Twilight [matte], Diamonds [sparkle]
Wine Trio: Wine [demi-matte], Lilac [matte], Sunglow [base]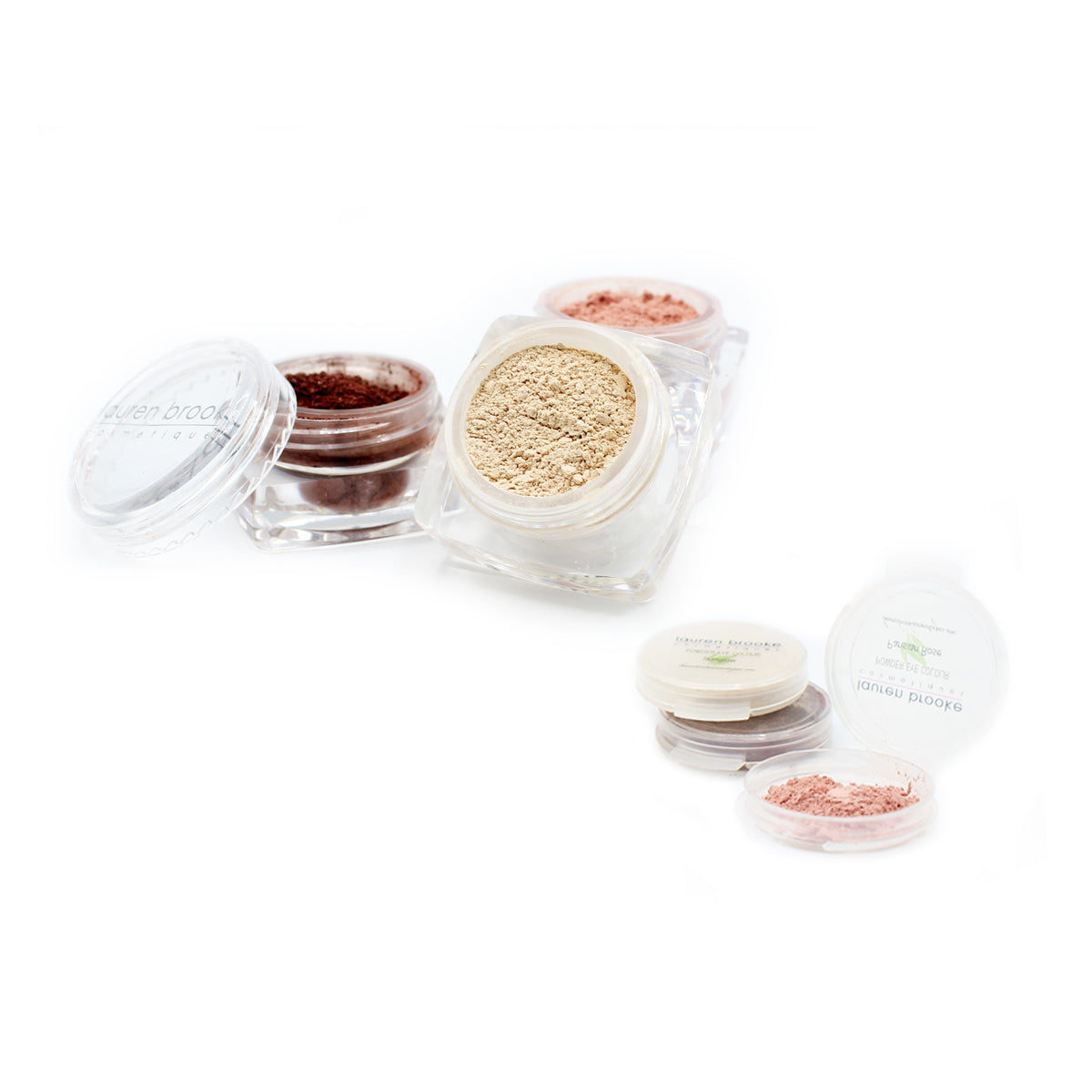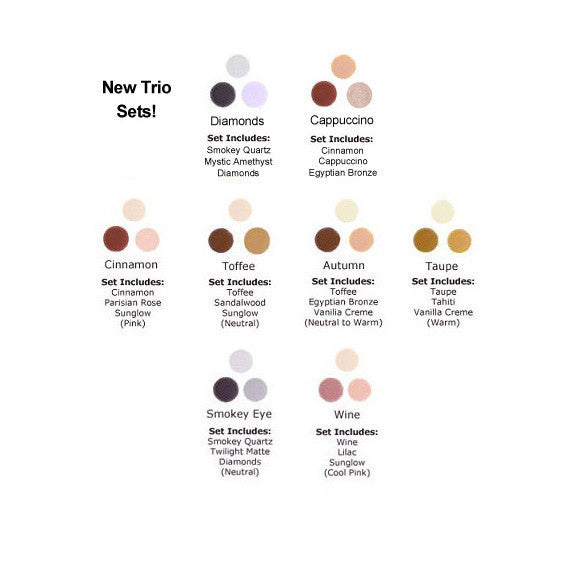 ---
Powder Eye Trio Sets
4
Regular price
$39.00
Sale price
$37.10
Unit price
per
Sale
Sold out
Beautiful complementary sets of shimmery shades to contour and highlight. Made with all natural earth pigments. Can be used wet or dry.
Share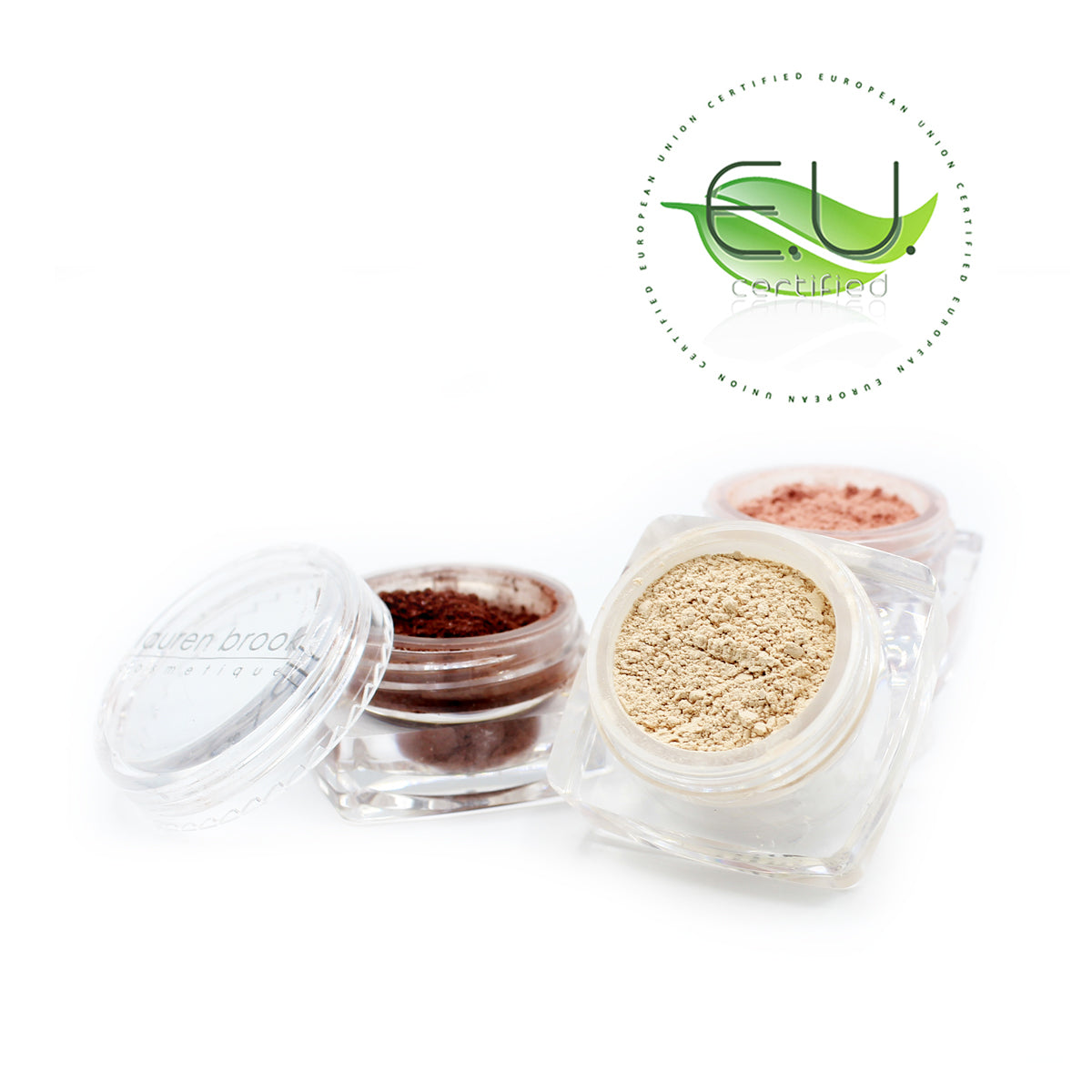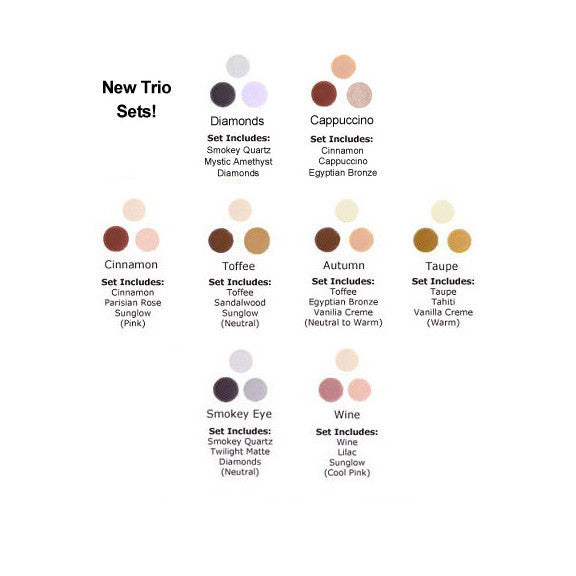 Key Ingredients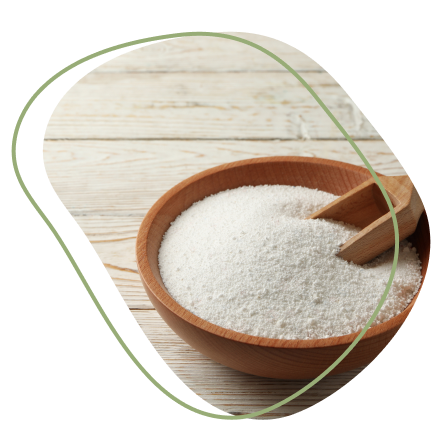 Zinc Oxide
---
Anti-inflammatory, moisturizing emollient, reduces and supports the healing of epidermal irritation, protects against UV sun's rays.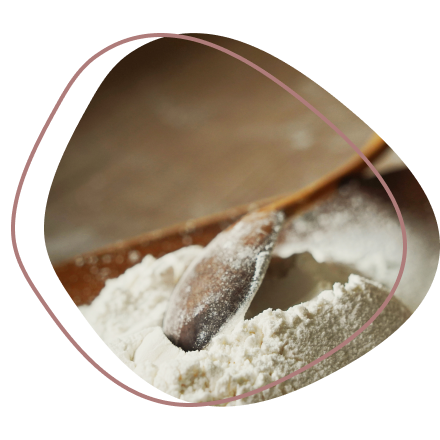 Sericite
---
Natural mineral that absorbs oil and gives skin even tone and texture to provide smoother, softer and more radiant skin.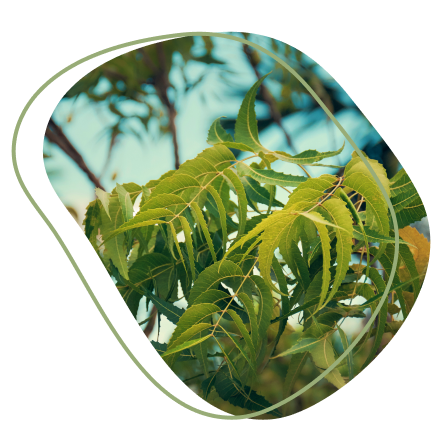 Neem
---
Soothing, moisturizing, antibacterial. Stimulates collagen, improves skin elasticity, brightens dark spots, pigmentation and blemishes.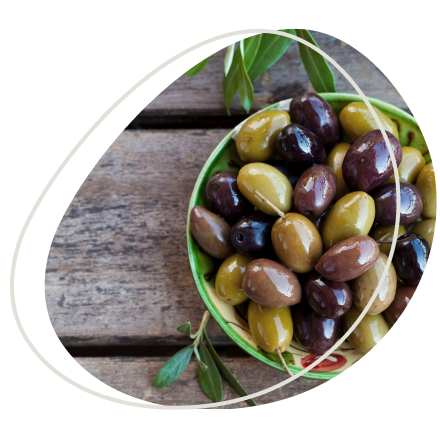 Olive
---
Calms and soothes while hydrating the skin. Reduces acne, fights oxidative stress. Rich in vitamins A, D, K, and E, as well as squalene.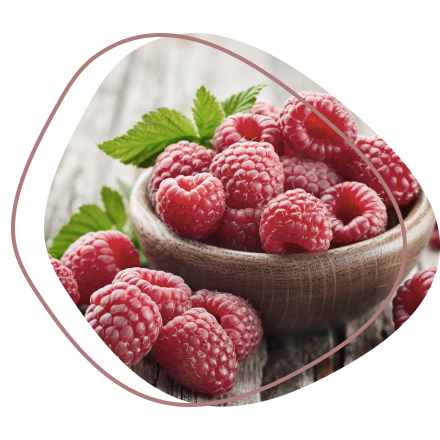 Raspberry
---
Rich in supplying Vitamins E, C and bioflavonoids to skin. Fights free radicals, provides gentle hydration to sensitive skin.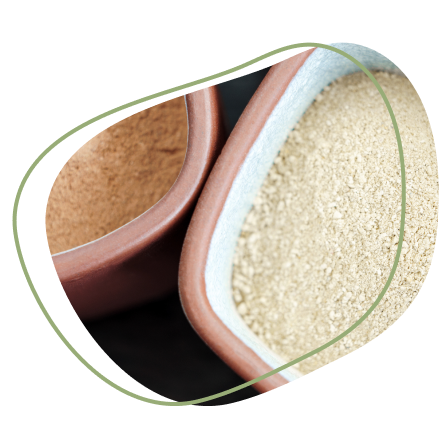 Mica
---
Natural mineral, absorbs oil and gives skin even tone and texture, provides smoother, softer and more radiant skin.
Ingredients
All Natural Zinc Oxide, Boron Nitride, Certified Organic Vegetable Starch (Potato-derived), All Natural Sericite, All Natural Magnesium Stearate (Palm Oil-derived), Certified Organic Melia Azadirachta (Neem) Extract, Certified Organic Olea Europaea (Olive) Leaf Extract, Certified Organic Rubus Idaeus (Raspberry) Extract (+/- Pure Ultramarines (Kaolin Clay-derived), Naturally Derived Mica, Naturally Derived Iron Oxides) NOTE: Cinnamon, Egyptian Bronze, Parisian Rose, Sandalwood, Sunglow, Vanilla Creme contain Ultramarines. All colors contain Mica and Iron Oxides in differing proportions.
Tips
Tip 1
Dip brush into powder. Tap off excess and apply to eyelids.
Tip 4
Use our subtle colors for a natural look during the day and our bold colors for special occasions and evening wear. Choose from five shimmers: Matte, Demi-Matte, Sparkle, Shimmer, and Mystic.