Deluxe Gift Set
Regular price
$121.50
Sale price
$115.40
Unit price
per
Sale
Sold out
Free Shipping on domestic orders over
$50.00
Share
Go all out with our Deluxe Gift Set and save up to 25%! Set Includes your choice of: 1 - Powder (large), Pressed or Creme Foundation 1 - Large Bamboo Kabouki Brush (For Powder or Pressed) or Pure Complexion Blending Sponge (For Creme) 1 - Powder or Pressed Cheek Colour 2 - Powder, Pressed or Creme Eyeshadows 1 - Lip Colour, Lip Gloss or Lip Glaze THE STANDARD DELUXE GIFT SET CONTAINS: 'Desert Sunset' Cheek Colour, Taupe/Tahiti Pressed Eyeshadows & Cinabre Lip Colour for all Warm Foundation Colors 'Summer' Cheek Colour, Toffee/Sandalwood Pressed Eyeshadows & Chianti Lip Colour for all Neutral Foundation Colors 'Flushed' Cheek Colour, Tanzi/Moon Dust Eyeshadows & Fleur Lip Colour for all Cool Foundation Colors NOTE, TO CUSTOMIZE YOUR DELUXE GIFT SET: 1) Choose the 'Customized' option 2) Enter the colors you would like included in your set in the comment box during checkout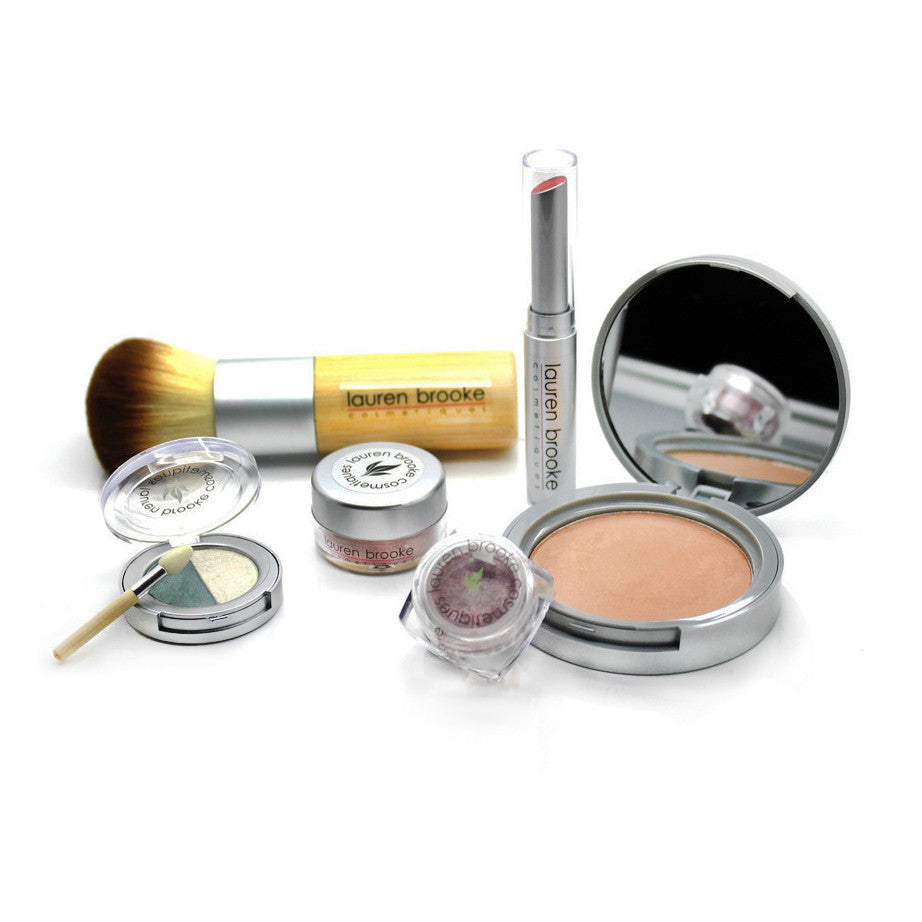 ---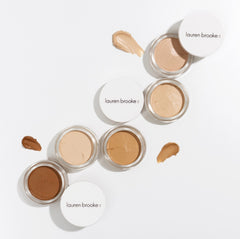 Crème Foundation
19 gm
A lightweight foundation that moisturizes without irritating sensitive skin or causing break outs while giving coverage, staying power, and 28 SPF sun protection.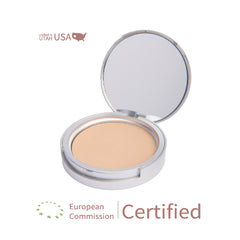 Pressed Foundation
9 gm
Pressed matte foundation made for oily/combination skin that leaves skin feeling soft and hydrated while keeping oil under control all day long.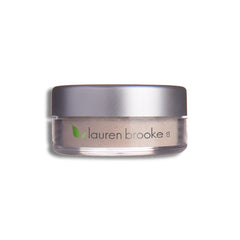 Powder Foundation
13 gm
Matte Powder Foundation made with Organic Jojoba Oil, Flower Essences, Hydrated Silica, Neem, Pearl & Silk Powders to protect and soothe your skin.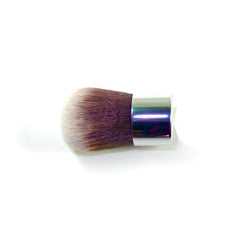 Eco-friendly Deluxe Kabouki Brush
8
Our Kabouki Brush is irresistibly soft with environmentally-friendly Bamboo handles. Vegan Friendly; no animal hair is used to make this brush!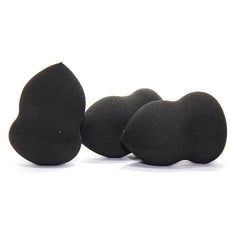 Pure Complexion Blending Sponge
3
Our latex-free Blending Sponge is perfect for a smooth, thin layer of any cream-based product for a flawless, beautiful looking complexion.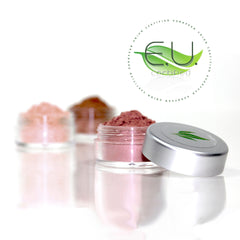 Powder Cheek Colours
3.5 gm
Powder blushes formulated with earth pigments, Organic Raspberry and Comfrey for natural warmth and radiant blushing cheeks.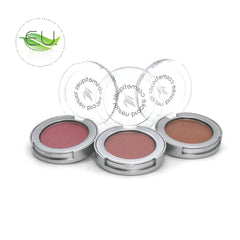 Pressed Cheek Colours
2.5 gm
Signature Pressed Cheek Colour blush for warm, neutral & cool skin tones in a compact for easy application whether at home or on the go.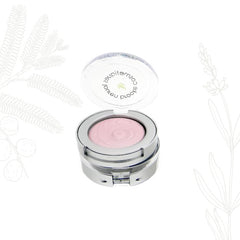 Crème Eyeshadows
2 gm
Say goodbye to itchy eyelids with our creamy, all natural, non-toxic eyeshadows infused with Organic Vanilla highlighting your best eye catching look.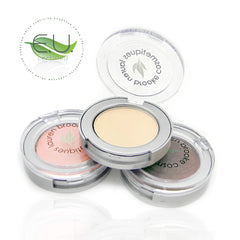 Pressed Eyeshadow Singles
2 gm
Our Pressed Eyeshadows are richly pigmented, go on silky smooth & blend easily and beautifully for all-day wear.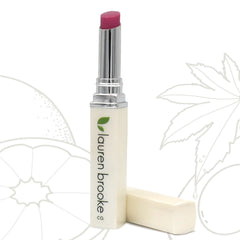 Lip Colour
1.8 gm
Long-lasting lipsticks with a sweet citrus berry flavor made with nourishing Pomegranate, Avocado and Shea Butter for moisturized, kissable lips.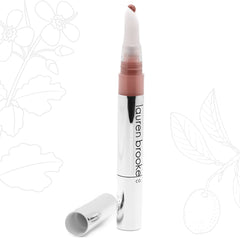 ColourFusion Lip Glaze
2 gm
For those times when lipstick is too heavy & lip gloss is not enough, with a delightful light organic citrus scent! Without the stickiness of other glazes.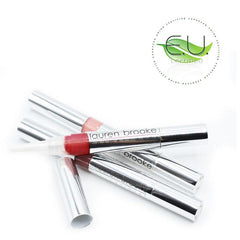 Botanical Lip Gloss
2 gm
Deliciously scented, un-sticky Botanical Lip Glosses. Light but moisturizing with a natural color and a perfect balance of shiny & shimmery.